best sellers
What is Wolfgang AM
The WolfgangAm mission is to dress guys.
We are not fashionistas, we are not trust fund babies, we are not bankrolled off shore.
We simply want Aussie men to have access to comfortable, quality, well made clothing that doesn't cost the earth.
We get it…..guys like trackies, but you cant wear them every where, trust us.
Lift your game, get dressed, put your best foot forward, without compromising on comfort.
Jeans that look great with tracky comfort…..it doesn't get any better than this.
Your girlfriend, boyfriend, partner , mother (even your dog) will love you for it.
FFS boys*…lift your game.
Lead the pack, join the gang, welcome to  wolfgangAM
*girls look great in them too. We are all about equality.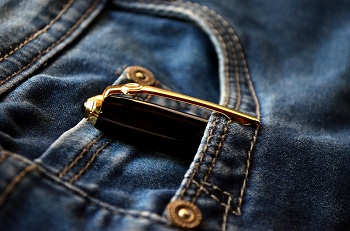 Shop online to discover our range of styles from ripped or distressed to fits that are skinny, slim, tapered or straight Mens jeans and pants.
Exclusive importers of COSI JEANS
hand made in Greece, using the best Italian and Japanese Kurabo Denim.
Experience the freedom of movement, comfort and style.

Free AU Wide Shipping

Handcrafted Jeans

Hunting the Globe
Gallery