Hunting the globe to bring YOU the best in quality & style. YOU know who YOU are!
You have style
You know your mind
You're confident
"You're a wolf and you've found your WOLFGANGAM"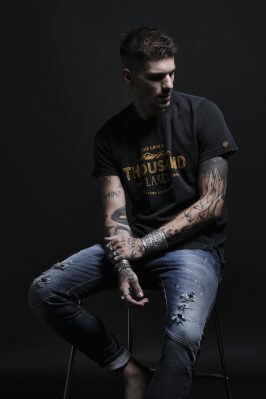 About WolfgangAM
Jeans are the most versatile type of clothing and a staple in every man's wardrobe. Whether you're making a fashion statement, being a trendsetter, or looking for durable, long-lasting casual wear, we've got you covered. Our jeans are the foundation for every outfit.
At WolfgangAM we focus on simple designs, superior quality and style essentials to deliver a product range that exceeds. We were founded on the principle that Australians deserve access to the forefront of men's fashion jeans trends.
About Our Jeans
In our worldwide search for the very best, we found a unique and exciting collaboration in Europe. Cosi, a leading Greek men's fashion jeans brand.
Founded in 1888 and manufactured from the highest quality materials, Cosi jeans are flexible, durable, and stylish. Top brands around the globe use Kurabo denim to create the latest styles of trendy men's jeans. Designers of high-end British, Greek and Italian jeans for men use Kurabo denim for its beautiful dyes and washes. Hand-made and painted, no two pairs of Kurabo denim jeans are alike.
Made in Greece and popular across Europe for their style and comfort, Cosi is reinventing fashion for men. Inspired by evolving art and culture, Cosi aims to turn jean design into an art form in its own right.
Find Your Style
Inspired by a casual, understated style, Cosi men's fashion jeans ensure you always feel confident. Cosi and Kurabo have created something truly special when they combined ultra-modern design with the world's best denim. The result was trendy men's jeans for every occasion and style.
That's where WolfgangAM comes in. Our quest to provide Australia with the forefront in men's fashion jean design led us to be the first to import Cosi jeans to Australia. We are now providing the nation with these incredibly stylish and comfortable jeans in a huge variety of designs and fits. Find the right pair of trendy men's jeans for you.
The core value at WolfgangAM is that your clothes should reflect who you are. That's why we are committed to offering a large variety of styles. Each pair of jeans we offer has been hand-selected, and we put a lot of thought into every decision we make.
We have curated a collection of only the very best items we found worldwide. Commonly worn by Greek and Italian men's fashion leaders, the jeans we offer are a versatile fusion of style and comfort.
Choose Your Look
Create the perfect office look by adding a button down shirt. Keep it casual with a graphic tee for the weekend. Pair with a smart casual shirt for a night out on the town. The ideas are limitless.
Shop online to discover our range of styles from ripped or distressed to fits that are skinny, slim, tapered or straight. There is a cut, wash, and style combo to suit everyone. We also stock a collection of men's casual pants.
If you are looking for a relaxed and roomy pair, then a boot cut is the way to go. If you want something tailored, go for straight legs or slim fit. Want a trendy and modern look? Go for ripped and distressed jeans.
Don't forget that men's jeans can go beyond classic blue hues. Choose from our range of muted shades of grey, white and black denim to create unique outfits.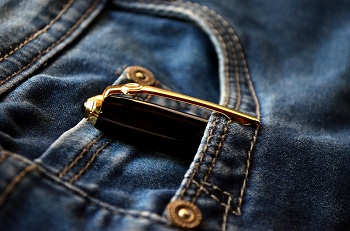 Order Online
Explore our collection of Kurabo denim jeans by Cosi to find a style that works for you. Find the perfect pair of men's fashion jeans from WolfgangAM's online store or Melbourne area pop up shop events.
The Right Fit
Fit matters when shopping for jeans. If you have any problems with finding the right fit just send us a message with your name, email address and concern. The WolfgangAM client support team is at your service. We can help with any complaint or query you have, whether an order or simply some feedback.